"y llega siempre:"
Artist Residency at Bread&Salt Gallery in San Diego, CA.
Charcoal on white wall, January-March 2018.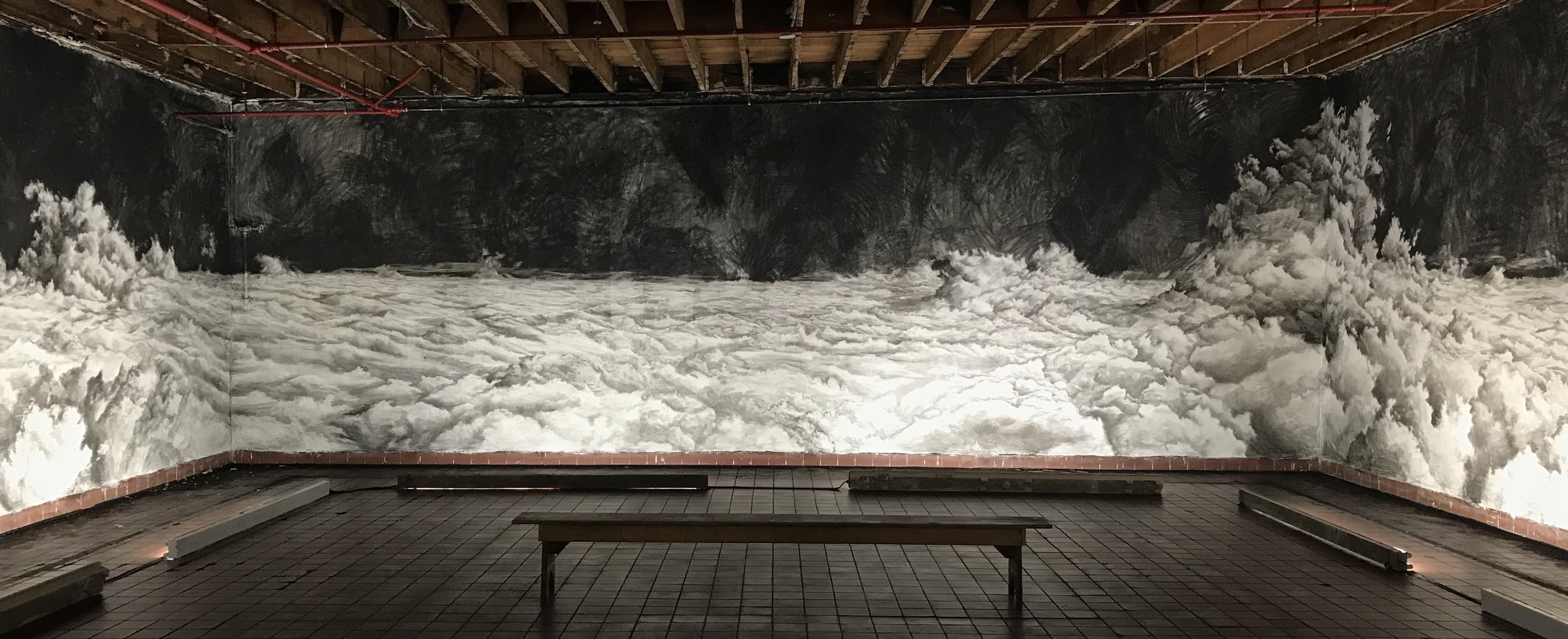 Untitled (cloud)
Untited (cloud), charcoal on white wall, 2018. Created for the exhibition "Distant Light" at Quint Gallery, San Diego, CA.
Fracturas
Charcoal on cement walls (3 separate walls), 2018, museum entrance to the CECUT (Centro Cultural Tijuana). Awarded the artist grant for temporary installations from the CECUT.